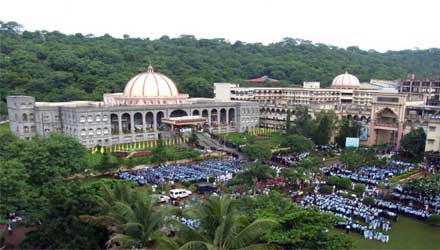 About
MITSDE
MITSDE is built on a culture of collaboration, ambition, innovative thinking & the desire to create change in higher education. This culture drives every member of our team & permeates every endeavor we pursue. We believe that there is an ideal learning experience. MITSDE offers Diploma, Post Graduate Diploma and PGDBA courses in the fields such as Marketing Management, Finance, HR, Operations, Information Technology, Supply Chain Management, Risk and Insurance Management, Fire and Safety Management, Retail Management, Material Management and more.
Best Distance Courses in India:
Distance learning courses or correspondence courses are becoming popular nowadays. Since these courses are flexible and available online, they allow individuals to pursue their education along with job and other activities. An array of professional courses can be pursued in distance learning mode. Out of the various available courses, one of the best distance learning courses in India is correspondence MBA.
Master in Business Administration (MBA) is a widely recognised and globally accepted management degree. The course is known to impart business acumen and managerial skills to the candidates so that they can exploit these to garner success of organisations. MBA is one of the most sought-after courses as it promises high-paying jobs, stable career and it even opens up doors of the entrepreneurial journey for the candidates.
Distance MBA: A ray of hope for management aspirants
Out of innumerable aspirants, only a handful of candidates can pursue a regular MBA course from reputed universities. Many candidates are unable to opt for MBA due to financial difficulty, professional commitments, personal problems and physical barriers. If you are unable to pursue a regular MBA course due to any circumstances, then there is an option to pursue Distance MBA.
There are various institutes that offer Distance MBA but one must choose a reputed institute for the course. If you are looking for top distance college in India, then your search ends at MIT School of Distance Education (MIT-SDE).
Best Institute for distance learning: MIT-SDE
A part of the reputed MIT Pune, MIT-SDE is a pioneer distance learning institute of India. It offers MBA-equivalent courses in various specialisations of management. Currently, it offers PGDM, PGCM and PGDBA in various exciting specialisations of management.
Post Graduate Certificate in Management (PGCM)
PGCM is a one-year program offered by MIT-SDE. It is an entry-level programme that trains the candidates to enter the corporate world. The course familiarises the candidates with fundamentals and concepts of the business world. The candidates can choose from specialising in Modern Office and Retail Management. This course focuses on enhancing the management skills of the candidates that are essential in this challenging and developing economy. Since the business environment is ever-changing, PGCM equips you with industry-specific knowledge and allows you to learn while earning.
Post Graduate Diploma in Management (PGDM)
AICTE approved PGDM course is an 18-months program offered by MIT-SDE. This course enhances managerial skills as well as the entrepreneurial skills of candidates. Candidates can choose from various specialisations such as IT, Finance Management, Infrastructure, Material, Operations, Marketing Management and many more. Diploma in these specialisations gives one access to enhanced professional opportunities and a wide platform for shaping career.
Post Graduate Diploma in Business Administration (PGDBA))
A PGDBA course is similar to distance MBA course. The duration of the course is 2 years. This course teaches industry-relevant skills to the candidates and hones their business acumen. There is an option for the candidates to choose any specialisation from Operations, Material Management, IT, HR, Marketing, Finance and Supply Chain. This course prepares candidates to face upcoming business challenges. It keeps them abreast of trends in the industry and prepares them to get immediately absorbed in the industry.
So, if you want to gain a competitive edge over others and advance your chances of promotion, then pursuing management courses from MIT-SDE is the best option.
Distance Management Courses at MITSDE