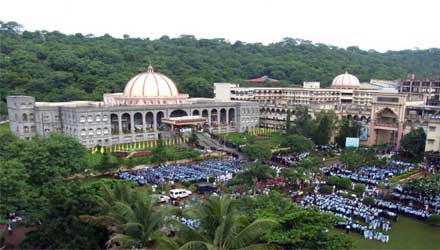 About
MITSDE
MITSDE is built on a culture of collaboration, ambition, innovative thinking & the desire to create change in higher education. This culture drives every member of our team & permeates every endeavor we pursue. We believe that there is an ideal learning experience. MITSDE offers Diploma, Post Graduate Diploma and PGDBA courses in the fields such as Marketing Management, Finance, HR, Operations, Information Technology, Supply Chain Management, Risk and Insurance Management, Fire and Safety Management, Retail Management, Material Management and more.
Distance Education University in India
In this digital world, distance education has acted as a catalyst in the career journey of many individuals. People with physical barriers, personal difficulty, professional commitments and financial problems can pursue distance learning courses and complete their education. However, it is a myth that a degree of distance education has no value. On the contrary, students who pursue a correspondence education course get equal career opportunities and value as a student with a regular degree. For this, students should choose the best distance education university in India.
Objectives of Distance Education
In India, the idea of distance education has brought an immense change in the education system. Today, it is being given equal importance as the regular classes due to several reasons:
1. Distance Education provides access to wider opportunities and fields in education, especially in higher education. The students are able to access those courses which might not be easily accessible at their local boundary. Furthermore, competition is increasing as the employment level is not on the same scale in accordance with the population. Therefore, half of the educated people belong to the category of people who are willing to seek more knowledge in order to edge the competition. Thus, distance education opens a line of opportunities for such candidates.
It provides education facilities to working individuals so that they can gain education along with their regular job. The candidates can pursue the courses at a suitable schedule and enhance their skills thereby enhancing their chances of promotion. Thus, distance education supports career progression.
It provides education facilities to those individuals who look upon education as a life-long activity. For such people, gaining more education and knowledge is essential to march towards a progressive career.
Best distance education institute in India- MIT-SDE
If you wish to continue your studies along with your job, then MIT School of Distance Education (MIT-SDE) is there at your rescue. MIT-SDE is one of the top distance education institutes in India providing top-notch education to all its students. It is a part of the prestigious MIT Group which is a center of educational excellence. MIT-SDE offers Post Graduate Diploma in Management (PGDM) and Post Graduate Diploma in Business Administration (PGDBA) in the various exciting specialisation of management. These courses are equivalent to distance MBA but better than it in the sense that the syllabus is updated regularly to match with the industry trends. Students can choose from various specialisations such as IT, finance, marketing, supply chain, operations, HR, project management and many more.
The course material is prepared by the industry experts and subject matter experts. MIT-SDE exploits a robust Learning Management System (LMS) to disseminate knowledge to the students in the best possible manner. Every student has access to an account where the study material is updated. Webinars are also organised by experts to provide in-depth knowledge of the field. The students can study as per their convenience and complete their management course. So, if you want to enhance your employability by pursuing management course, then choose MIT-SDE.
Distance Management Courses at MITSDE